*Academy Park Play-of-the-Game*
News
January 29, 2019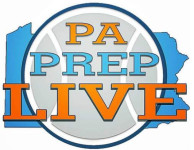 By Matt Smith
Bob Brice has taught social studies at Chichester High School for four years. He knows the students and understands that it's been a long time since the varsity football team has fielded a winner.
He's looking forward to tackling the task.
Pending school board approval Feb. 19, Brice will become the new head coach of the Eagles. The position was previously held by Ryan Smith, who coached the team from 2010-2018.
A graduate of West Chester East High School, Brice, 29, was a quarterback at Widener University. He transferred from Widener and finished his undergraduate degree at West Chester University.
After college, Brice returned to East where he was an assistant coach for three years. He spent the last four seasons on coach Mike St. Clair's staff at Rustin and was the offensive coordinator since 2017. He helped the Golden Knights reach the District 1 Class 5A final in 2018.
(click on this link for the full story)
January 15, 2019
By Havenfootball.net Staff
The 2018 Annual Football Banquet was held this past Sunday and here are the players and their respective awards:
Jake Fisher

MVP &

Rex Storch Leadership

Zack Hussein

Offensive MVP

John Prochniak

Defensive MVP

Ryan Krouse

Lineman MVP
Ethan Belville

Cowboy Up

Luke Healy

Jim Saunders Sportsmanship

Emmitt Young

Special Teams
Junior Varsity
Jack Ryder

MVP Offense

Koll Peichel

MVP Defensive

Jack Henry

Lineman MVP 

Alex Shehadi

Lineman MVP
Freshmen
Matt Shuler

MVP

Dylan Shaw

Sportsmanship
September 03, 2015
By Havenfootball.net Staff
Just a quick note to our readers about the articles that appear on our web page.  Our home page, the one you are viewing now, can only accommodate a fixed amount of "posts".  As the season gets more involved the articles will appear, move down the page, and then vanish from the home page.  All posts, however, are stored in our archives.  At the bottom right hand side of this home page is our Archives listing.  It is listed by month.  Simply click on the month you believe the article originally appeared and a list of the articles posted will appear along with the first few lines.  Click on the headline and you'll get the article, photos and appropriate links.  Enjoy!
---