*Academy Park Play-of-the-Game*
News
March 11, 2019
By Rep. Scott Conklin
Since 2010, the Pennsylvania Interscholastic Athletic Association (PIAA) has been debating the question as to whether private, parochial and charter schools (non-boundary schools) have a competitive advantage over public schools (boundary schools).
Since fair competition is something we all want, I believe our public school student- athletes should have the same opportunities for statewide exposure, college recruitment and scholarships as those enrolled in parochial, private and charter schools. Also, when it comes to contact sports, parents should know their children are safe rather than worrying about the non-boundary schools that are fielding teams with college-level size and athleticism. That is why I'm introducing legislation to give the PIAA the authority to establish separate playoff systems. My goal is not to harm the Catholic Church, private schools, religious-affiliated schools or charter schools; it's to level the playing field.
On July 24, 2018, more than 150 public school administrators met in State College to discuss both reforms and withdrawing from the PIAA. Why, you ask? Because, boundary schools are of the opinion that non-boundary schools have a major advantage because they can offer student athletes academic scholarships. While it may not be recruiting per se, oftentimes these students happen to be five-star athletes inmajor sports such as football or basketball. Ironically, some happen to be 6-foot, 8-inch, 250-pound centers with multiple offers from high-profile Division I basketball programs. While non-boundary school athletes are getting full scholarships to top-tier colleges due to the exposure and success of their school's athletic programs, boundary school athletes are left with few opportunities.
On December 5, 2018, the PIAA Board of Directors stated that separation of playoffs was contrary to the legislative intent of Act 219 of 1972, the law that opened up membership to the PIAA to non-public schools. To assume that the legislative intent of a nearly 47-year-old law applies to today's issue is both shortsighted and irresponsible.
March 05, 2019

By Matt Smith
When the PIAA expanded its enrollment classifications from four to six in October 2015, there was a polarizing response.
Although proponents of the system cited growing competitive imbalance among "big" and "small" schools, detractors believed that adding two classes was completely unnecessary.
The argument remains to this day. There are too many teams competing to win too many titles.
A football team with a 3-7 record that sneaks into the tournament as the final seed has no business facing an undefeated team in the first round of the Class 5A playoffs. That doesn't seem very competitively balanced, does it?
The record disparities are more glaring in other sports. Take girls basketball, for example. In this year's District 1 Class 2A tournament, Sacred Heart Academy of Bryn Mawr, which had a very respectable 13-8 record in the regular season, won the the title by a score of 51-15. They were so far better than the competition. The rest of that tournament field consisted of Dock Mennonite (6-12), Delco Christian (2-20) and Bristol (1-18).
(click on this link for the full story)
January 29, 2019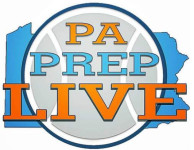 By Matt Smith
Bob Brice has taught social studies at Chichester High School for four years. He knows the students and understands that it's been a long time since the varsity football team has fielded a winner.
He's looking forward to tackling the task.
Pending school board approval Feb. 19, Brice will become the new head coach of the Eagles. The position was previously held by Ryan Smith, who coached the team from 2010-2018.
A graduate of West Chester East High School, Brice, 29, was a quarterback at Widener University. He transferred from Widener and finished his undergraduate degree at West Chester University.
After college, Brice returned to East where he was an assistant coach for three years. He spent the last four seasons on coach Mike St. Clair's staff at Rustin and was the offensive coordinator since 2017. He helped the Golden Knights reach the District 1 Class 5A final in 2018.
(click on this link for the full story)
January 15, 2019
By Havenfootball.net Staff
The 2018 Annual Football Banquet was held this past Sunday and here are the players and their respective awards:
Jake Fisher

MVP &

Rex Storch Leadership

Zack Hussein

Offensive MVP

John Prochniak

Defensive MVP

Ryan Krouse

Lineman MVP
Ethan Belville

Cowboy Up

Luke Healy

Jim Saunders Sportsmanship

Emmitt Young

Special Teams
Junior Varsity
Jack Ryder

MVP Offense

Koll Peichel

MVP Defensive

Jack Henry

Lineman MVP 

Alex Shehadi

Lineman MVP
Freshmen
Matt Shuler

MVP

Dylan Shaw

Sportsmanship
September 03, 2015
By Havenfootball.net Staff
Just a quick note to our readers about the articles that appear on our web page.  Our home page, the one you are viewing now, can only accommodate a fixed amount of "posts".  As the season gets more involved the articles will appear, move down the page, and then vanish from the home page.  All posts, however, are stored in our archives.  At the bottom right hand side of this home page is our Archives listing.  It is listed by month.  Simply click on the month you believe the article originally appeared and a list of the articles posted will appear along with the first few lines.  Click on the headline and you'll get the article, photos and appropriate links.  Enjoy!
---