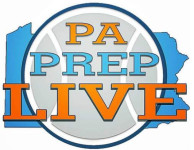 By Christopher Vito
The bus Nadir Bryant takes to school each day from his King of Prussia home arrived at Delaware County Christian School just as it had the day prior. There was nothing particularly noteworthy, just his morning routine, Bryant said.
He de-boarded the bus Thursday, Feb. 6, and within moments was met by an assistant coach of Delco Christian's football team — a team that had cancelled its 2018 campaign due to an insufficient number of players. The assistant had good news: Football would be returning to the Newtown Square school.
But there was a catch.
Delco Christian announced in a Feb. 6 email to parents and students its decision to move on from traditional 11-man football and embrace the 8-man version of the sport.
"I remember hearing the news right there at the bus and thinking, 'It doesn't matter to me,'" said Bryant, a sophomore. "All I remember hearing is, 'Football got the green light,' and I was so excited. For me, personally, I loved hearing it."
The Knights will play the 2019 season as one of six Pennsylvania high schools in the newly formed Keystone State Football League (KSFL). They join The Perkiomen School, George School, Valley Forge Military Academy and Mercersburg Academy in Central Pa., the only school outside of the greater Philadelphia area. Another school yet to be announced will also join.
The schools are Pennsylvania's pioneers of the 8-man game. The sport is not offered anywhere else in the state, nor is it recognized by the PIAA, and PIAA officials have given no indication that will change any time soon.